Join Our Email List SAVE 10% Off Your First Order Today:
Sign up now and we'll send savings to your inbox!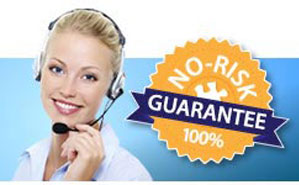 Canadian Order Shipping Information
CHRISTMAS DELIVERY INFORMATION:
Order through December 10th in...
Ontario, Quebec, New Brunswick, Nova Scotia, Prince Edward Island
Order through December 3rd in...
Newfoundland and Labrador, Saskatchewan, Manitoba, Alberta, British Columbia
Order through November 26th in...
Yukon, Northwest Territories, Nunavut
Orders shipped within Canada should be received within 7 - 15 working days. Please allow extra delivery time for backordered items. Backordered items will be shipped automatically at no extra cost to you. Shipping rates are determined on the total product value of your order.
| | | |
| --- | --- | --- |
| Order Value |   | Standard |
| Up to $40  |   | $12.99 |
| $40.01 - $60.00 |   | $15.99 |
| $60.01 - $80.00  |   | $17.99 |
| $80.01 - $100.00 |   | $19.99 |
| $100.01 and above |   | $21.99 |
There is a charge for each order sent to each different address. We prefer to ship by Insured Courier Post for speed and safety. But, a signature is required (use a business address, if need be).
For more information, or to place your order by telephone,
Click Here
to contact us.
Return Policy
Order with complete confidence. If any of our products do not meet or exceed your expectations, you may ship the item back to us within 60 days of purchase for a refund or exchange. Return shipping information will be enclosed in your package. Original and return shipping charges are non-refundable. If an item you have purchased from us appears to be damaged or defective, please contact our Customer Service Department at 866-211-6403 to receive a replacement. Refer to the hours listed at the bottom of every page for customer service availability.
If you have further questions about our return policy, please call the number above and speak with one of our courteous customer service representatives for further details.
---
Have another question? Visit our Contact Information page or send an e-mail directly to Customer Service .