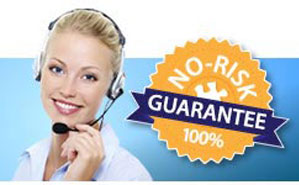 Puzzle Accessories from Bits and Pieces
Since 1983, Bits and Pieces has provided original and high-quality puzzles and accessories for children and adults alike. Our expertise and proprietary processes have led us to supply accessories that make puzzling easier and more fun. From jigsaw storage options to tableaus, sorting trays, roll-up systems, spinners, boards, and more, we have everything you need to enhance your puzzle experience.
Puzzle Organizers & Sorters
Our selection of
puzzle organizers and sorters
help to keep your projects neat and tidy. Puzzle pads and
plateaus
keep pieces contained and make it easy to move in-progress projects from one surface to another. Puzzle trays ensure you never lose a piece and can even take your work on the go. The
plateau lounger
increases your comfort while you assemble, and spinners help you make puzzling easier and more fun when multiple people are involved.
Puzzle Caddies & Roll-Ups
Caddies and roll-ups
are ideal for those who want to travel with their puzzles, even just from one room to another. They also help to keep your home tidy and surfaces cleared. With portable
caddies
and
roll-ups
, you can simply pause your puzzle project and close or roll it up, storing it out of the way or taking it with you.
Puzzle Tables
Puzzle tables
really make puzzling more enjoyable. Not only do they make it easier for multiple people to work on the same project at once, but they also increase comfort.
Fold-and-go jigsaw tables
make it easier to get up close to your puzzle, and
angled tables
angled tables prevent you from having to uncomfortably lean over while you work.
Puzzle Frames & Glue
Just completed a puzzle you're particularly proud of? Show it off with our
frame and glue
options! Our frames come in sizes common to completed puzzles so you can display your finished work for years to come. Our
glue
is specially formulated to adhere pieces together so you don't have to worry about losing any. We also have
peel-and-stick
options that make keeping your puzzle assembled easier than ever.